If you are looking for an efficient, low cost and overall effective choice for heating your home, then contemporary electric fires are a great option. Modern electric fires can be easy to install and maintain and will last for a long time. Here are some of the main benefits that come with contemporary electric fires.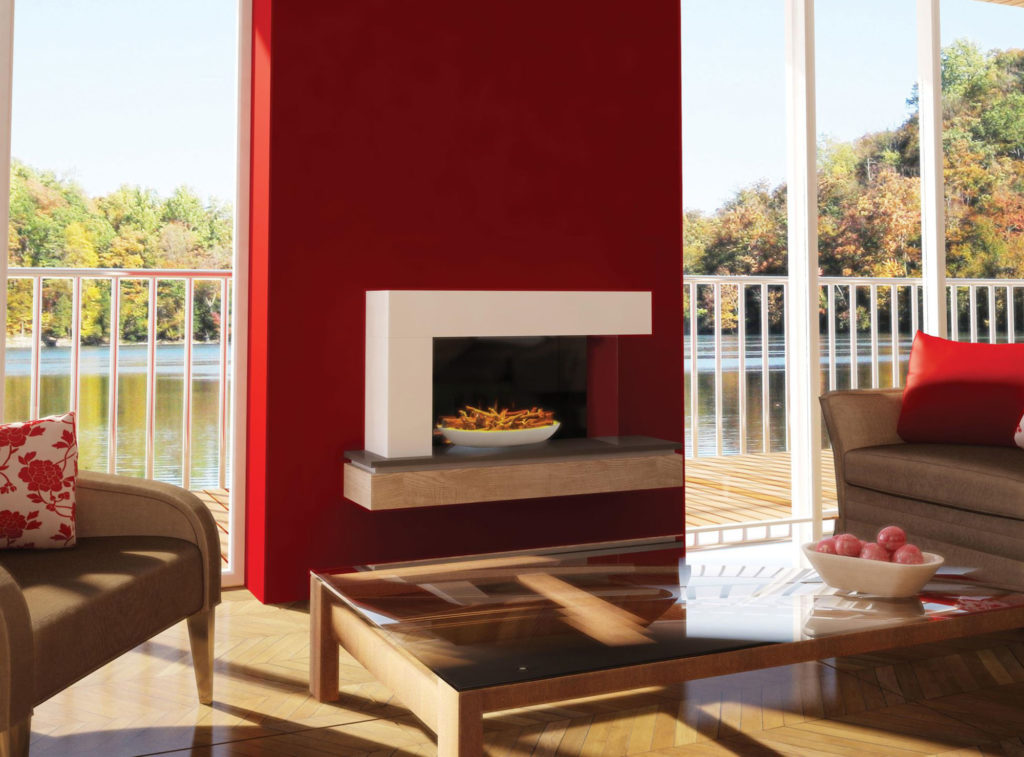 1. No Toxic Fumes
The heating element of an electric fire is a fan heater. This means that no toxic fumes or smoke will penetrate your home. Overall, contemporary electric fires are a safer alternative for the whole family.
2. Low Maintenance
Traditional wood fires create ash and smoke and require regular cleaning. Since contemporary electric fires do not need to burn any fuel very little maintenance is required. Just a vacuum around the heating element to keep house dust at bay.
3. Low Installation Costs
Many fireplaces can cost a lot of money to install due to all the components needed. The only thing electric fireplaces need to run is access to a suitable power source. No need to worry about installing chimneys or flues: all you need to work out is the type of electric fire that will best suit your needs.
4. More Energy Efficient
One of the greatest benefits of contemporary electric fires is that they can heat up a room quickly and effectively. This is called supplemental heating and is a much more efficient way to heat the home without driving up energy bills.
5. Long Lasting
One of the downsides with traditional heaters is that they succumb to rust and corrosion over time, becoming less reliable. Electric fires can last a long time without these issues and can still work as good as new even after many years of use.
6. Easy to Install
For most contemporary electric fires you only need to plug it into a power source in order for it to work. Unlike traditional fires there is no need to knock down walls or remodel the room. Also, they can be installed anywhere you need them so long as they have access to power.
7. Many Design Choices
Electric fires have many options for designs and features available. From small heaters that are useful for compact spaces to traditional-looking fireplace designs suitable for grand homes, there is a design out there just right for you.
8. Better Safety
Traditional fires come with a host of potential hazards: from toxic fumes to hot surfaces that can cause serious burns. Electric fires feature built-in safety features that ensure even children can use them without the risk of harm.
9. Year Round Heating
For traditional fires usage tends to be restricted to certain times of the year dictated by the weather. Since electric fires use no consumables you can safely use them to heat your home at any time of the year.
10. Environmentally Friendly
In addition to toxic fumes, wood and gas fires can release harmful chemicals into the atmosphere. Since electric fires produce no polluting chemicals they are much safer for the environment overall.
RFC Services
Here at RFC Services we supply a wide range of electric fires from brands such as Dimplex, Evonics, Elgin & Hall, Stovax, Gazco, ACR, Ekofires and Broseley. To enquire about your own electric fireplace installation visit us online or speak with our friendly team by phone today.