If the fireplace is the heart of the home, choosing the right fireside accessories is essential. Even the most beautiful fireplace and hearth can be spoiled if the things that surround it look out of place.
In recent years, there has been a resurgence of interest in the fireplace as a focal point. So much so, that it's now a key feature of many interior designs. But how do you choose the right fireplace companion set, and what materials would best suit your fireplace?
Here at RFC Services, we've been helping customers to make the most of their fireplaces for over 20 years. Hugely experienced in the supply and installation of all types of fires, we're here to offer assistance and advice. Whether you're accessorising a new fire or giving an existing one a makeover, we can help.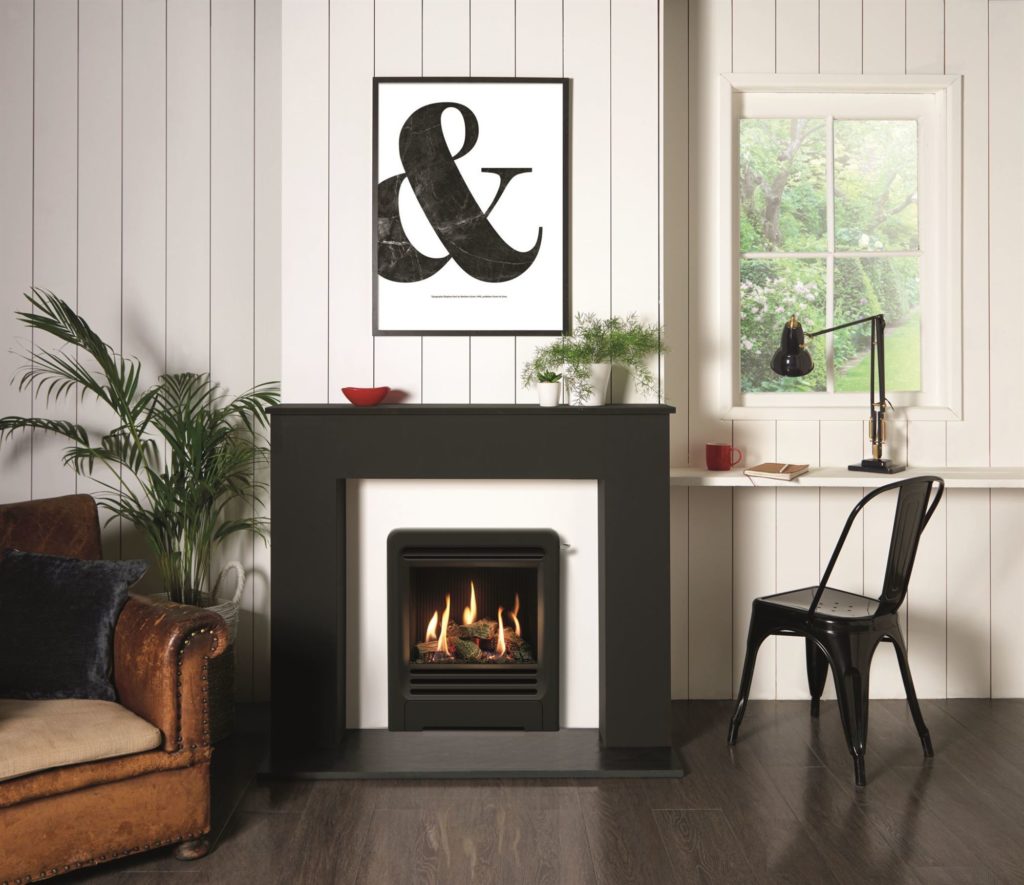 Why do we need accessories?
Fireplace accessories have been an essential part of our homes for hundreds of years. When cooking was done over the fire, you needed the right tools to make sure the temperature was constant. And as was the fashion in the past, if you had to have tools, they might as well look stylish.
That tradition has continued, and although we no longer cook over the fire, we still need to be able to control it. We also need to keep our homes and our families safe from harm. Decorative fire screens, fenders and implements for opening stove doors are still indispensable tools.
Choosing the right fireside accessories
Whether you chose iron, brass or copper fireside accessories will depend on your personal taste. But, it's always a good idea to pick something that will suit the style of your fire. For example, a fireplace companion set in black would naturally complement a black wood burner or stove. If you like to mix contemporary with traditional, there's nothing wrong with that, either.
Aside from the decorative aspect, it's also advisable to think about the function of your fireside accessories. Tools such as tongs, a poker and a shovel will be essential items for an open fire or wood burner. And if there are children or pets in the house, an effective fire screen should be top of your list.
Styles and finishes
The good news is, fireside accessories are available in a huge range of styles and finishes. From stylish copper fireside accessories to rustic iron tools, the choice is entirely yours. A traditional style for a traditional setting is not a rule, but it's often a good place to start. Equally, if Art Deco is your thing, don't be afraid to experiment.
RFC Services
Here at RFC Services, we don't just install beautiful fires and stoves. We also supply everything you need to bring them to life, including fireside accessories and fuel. We offer a stunning range of companion sets, fire guards and log baskets to suit every style of home. For more information or helpful advice, get in touch with our friendly team today to discuss your needs.