There are several benefits to owning real flame gas fires, but will they add more value to your home compared to other stove and fireplace options? How much would you expect to pay and how effective are they at heating your home? Here are some gas fire benefits you should consider.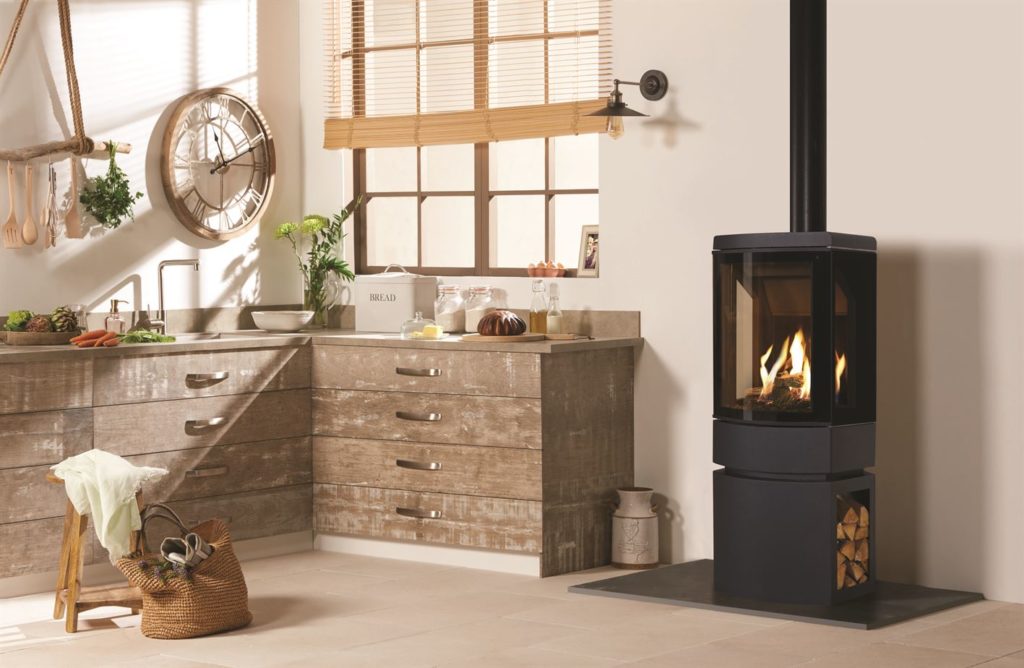 1. Continuous Heat
Perhaps the biggest of the gas fire benefits is its ability to provide ongoing continuous heat throughout the home. There's no need to keep tending to it: your gas fire will keep running and will keep your home warm for as long as you need it to.
2. Less Maintenance
Real flame gas fires do not need firewood or other fuel sources to operate: just a steady supply of gas. This means you do not have the mess and hassle involved with feeding the fire and cleaning ash and soot as with traditional stoves.
3. Saves Money
With a gas fire you can easily heat the areas in your home that need warmth the most. This can help save on heating costs in the long term. In addition, gas fires are cheaper to install compared to traditional wood fires.
4. Easy to Use
You can turn on real flame gas fires with a simple button press or switch and instantly receive heat. Many come with remote controls and timers for easier operation. In addition, you can install some gas fires where you do not have a chimney.
5. Stylish
You can find gas fires in a huge variety of styles and designs to fit your home décor. Some models will come with traditional designs to emulate classic wood fires while others are sleeker with more modern styling. Whatever your preferred look there is a model just right for you.
6. Eco Friendly
Real flame gas fires release less fumes into the air compared to wood fireplaces. Therefore, their long term usage is much safer for the environment. This makes them a better choice for those looking to cut emissions.
7. More Warmth
Gas fires are more efficient at heating your home compared to open wood fires. At least 75% of gas energy is given as heat compared to up to 30% for open wood fires.
8. Child and Pet Safe
If you have children or pets then you want to ensure your fire is safe. Gas fires should not produce any toxic fumes or open flames (if glass fronted), reducing the risk of injury. A fire guard is always recommended.
9. Easy to Install
Gas fires are relatively easy to install and may not require any major renovation or construction. This makes them a much more affordable option for installation compared to traditional wood fireplaces. Just set your gas fire up wherever you need it and turn it on for instant warmth.
10. Improves Value
By adding a gas fire to your home you can increase its value. Not only is it an appealing addition for potential buyers based on comfort and convenience, but with plenty of stylish models available you can even further increase the value.
RFC Services
Here at RFC Services we have a wide range of gas fires and stoves for your home. To view our range of gas stoves we encourage you to get in touch with us today.