Today's householders are a demanding group. They all want a home heating solution that heats economically without sacrificing heat output. It has to look great too. Is that really a tall order? It might not be, given the options available nowadays. In fact, many of today's householders want a modern solution that keeps tradition in view. With this in mind, installing a wood burning stove in an existing fireplace is the perfect solution.
Inserting a stove into an existing fireplace provides a modern solution to warmth in a traditional setting. Given the fact that open fireplaces were so popular in British homes for decades, this is the perfect way to adhere to traditional home design while benefiting from the most innovative stove technology.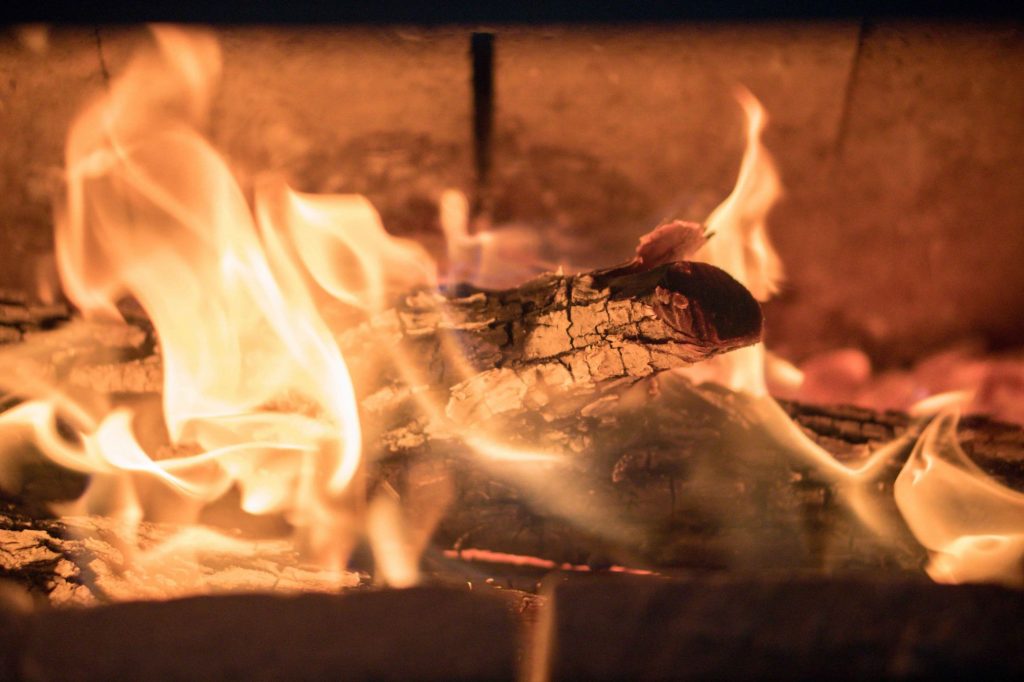 A Few Points to Consider Before Installing a Wood Burning Stove
Think carefully before making the decision to install a wood burning stove into an existing fireplace. Suppose you have a beautiful, antique wooden fireplace surround and you wish to retain it? It might not be possible. Of course, you can't rule it out either- like many things, it depends on what your home currently has, and what you hope to achieve. There are a few points to consider first. Let's take a look at them.
Firstly, you must consider the size of the room and the size of a wood burning stove required to heat a room of that size.
Once you've decided on the size of the stove, you must consider if the fireplace is large enough to accommodate that stove.
You will also need to consider whether the chimney of the fireplace will work well with the stove.
The fireplace must not only be big enough to accommodate a wood burning stove of the required size. It must also be big enough to allow sufficient space around the stove. Otherwise, the stove will overheat and will heat the walls in the fireplace, rather than the air in the room.
These are the basic requirements for a fireplace into which a wood burning stove can be installed. But there may be other details you need to consider, and these may be best left to a professional.
Talk to an Expert
Installing a wood burning stove in an existing fireplace is not a straightforward task to be taken lightly. After all, we're talking about fitting an appliance that operates by burning a combustible in your house. If you are considering this home improvement, it is wise to speak with a professional, and have this work done by an experienced tradesperson.
At RFC Services, we have been passionately supplying, installing, and servicing innovative wood burning stoves across Suffolk for over 20 years. Our highly experienced technicians, and Gas Safe and HETAS engineers ensure that your stove is fitted to the highest degree of safety. Make sure to browse our range of fantastic wood-burners online, or, for more information about our services and the options available to you, get in touch with our expert team today.