As winter approaches our thoughts often turn to new fireplaces, and how much an update could improve our living room. For instance, picturing Christmas decorations and cosy homes often centre around the fireplace, with stockings, tinsel, a warm glow and content friends and family.
The type of fireplace you have may make a difference. If it is time for you to upgrade, a key element to consider is the finish, from rustic wood to elegant marble. You will need to think about style, which should blend in with your existing décor. Choosing your fireplace carefully can define your living space and bring that desired warm glow to the winter months.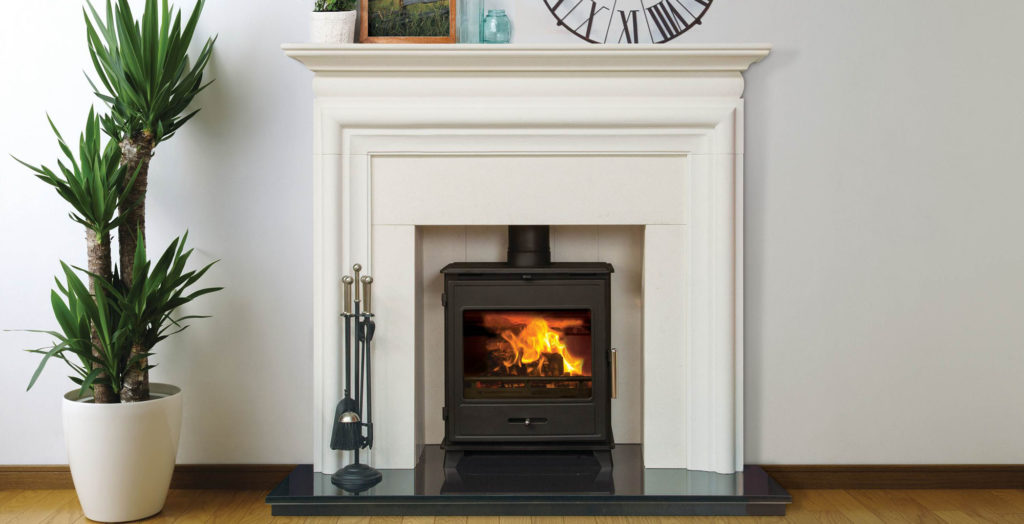 Let us Help You Choose the Perfect Fireplace For You
There is a wealth of expert advice available online when it comes to fireplace inspiration. However, If you already have ideas for your fireplace remodel, industry professionals like RFC Services can help you bring them to life in the best way possible.
Look at your living room and ask yourself what statement it makes about you and your home. Is it elegant or industrial, shabby chic or clean and contemporary? Whatever the style, your fireplace should reflect the look you are trying to convey.
Your choice of fireplace designs will be influenced by the age and appearance of your home itself. For an elegant house with high ceiling you might choose a design in marble to reflect that period look. Alternatively, you could create a contrast with something more bold and modern.
For a less spacious new build, your fireplace design ideas may focus more on contemporary style and function. Clean wood, concrete or exposed brick are all options you could discuss with a specialist in fireplace design at RFC Services.
Contemporary Fireplace Design and Modern Living
In recent years there has been a shift away from traditional fireplace design ideas, leaving the way open for fresh concepts. You may still prefer a conventional fireplace with a mantelpiece, but there are now many more options to consider.
Fireplace designs are becoming increasingly less rigid, with greater opportunities to create something different. Even if you love your fire surrounding and don't want to lose it, you are free to change what goes inside it. A traditional fireplace with a contemporary industrial style wood burner in it can be a bold and attractive feature.
Gas and Electric Fires
There was a time when every fireplace was home to a real open fire, simply because there was no other choice. For many, the desire for a real fire was driven by the often inferior appearance of gas and electric fires at the time, but things have changed. In other words, many of the gas and electric fires currently on the market are attractive, functional and beautifully designed.
Gas fires are a popular option because they provide real flames without the inconvenience of having to store coal or wood. But electric fires have also advanced significantly. They can be used to create stunning effects in the right setting. The flexibility these appliances offer has also widened the range of choice when it comes to fireplace design ideas.
From simple and contemporary styles to grand designs using exposed brickwork, anything is possible. Not surprisingly, modern fireplace designers are making the most of these new opportunities, creating striking design concepts for their customers.
At RFC Services we like to get to know our customers, and are happy to sit down and discuss their ideas with them. When we understand what it is you're looking for, our aim is to provide the best and most cost effective solution for your fireplace.
Contact us or call in and talk to us, and let us help you achieve your vision. We have an accessible car park and central location.
COVID-19 prevention measures
One customer/family at a time in the showroom.
Sanitiser available and mask required.
2M distancing.
We clean all possible contact points in between visitors.