If you are thinking of buying a wood burning stove, there are a few factors you need to consider. Is your home well suited for accommodating a log burner, and can it warm the entire layout effectively? How efficient would a log burner need to be when it comes to fuel usage vs heat generated? How much maintenance will it require? In this guide, we will look at these questions so you can decide on the best wood burning stove for your home.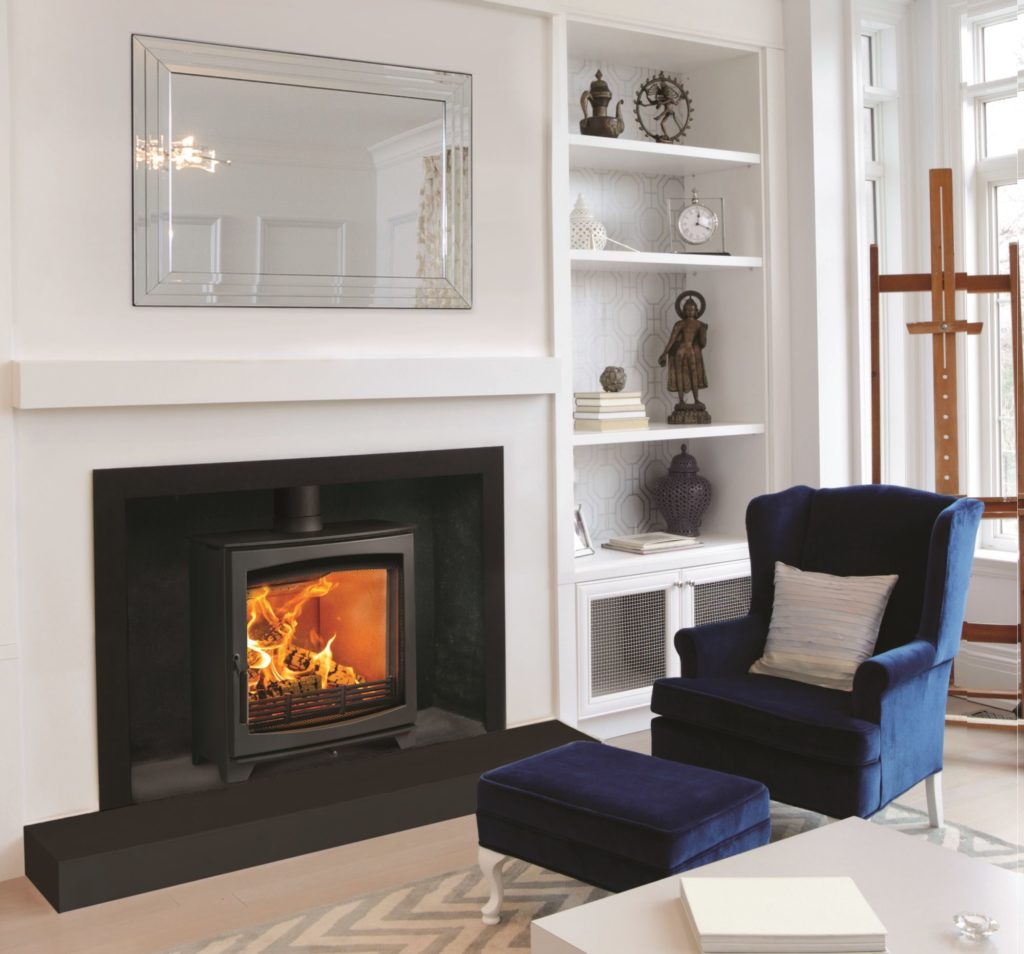 1. Storage Space
You will need a lot of space to store fuel for your wood burning stove. An average size stove will use between 1 to 1.25 tonnes of wood a year; therefore, this will help you to calculate how much storage space you will need. It is important to set aside a space where the logs will be safe from moisture or rain. In addition, as buying logs in bulk is the most cost effective way of buying fuel, make sure you have a space that is easily accessible for deliveries.
2. Heating Area
Wood burning stoves are great for heating up a specific room or area in the house. However, if you want to heat up other rooms, or even the whole house, you might need some kind of central heating system. For example, a small wood burning stove connected to a biomass boiler can generate heat for the entire home. So, it is a good idea to explore central heating options if you plan on heating your whole home. Unfortunately we do not offer a full central heating service.
3. Fuel Efficiency
In order to have an effective wood burning stove, you will need it to generate enough heat for the amount of fuel you burn. You will also want to have a relatively low impact on the environment. Avoid fuel sources like coal or wet logs that can generate harmful pollutants. new legislation means that you shouldn't be able to buy wet logs or house coal. In addition, improved insulation in the home can help reduce the amount of fuel you need to burn to stay warm.
4. Regular Maintenance
Another factor to consider before deciding to purchase a small wood burning stove is how often you will need to maintain it. When in use, log burners take a little preparation to light, followed by continued re-fuelling to keep it burning. The best thing about burning dry wood is that you do not need to clean out the stove after every fire. Wood even burns better on a bed of ash. You will need to have your chimney cleaned once or twice a year as well as having your burner serviced. You should carefully consider all these factors before purchasing a wood burner.
5. Other Features
Each wood burning stove will come with a range of features that you need to consider. Some will have removable ash pans for easier cleaning, others have differing methods of controlling the heat output. It is recommended that you check the features of various log burners to see which ones will work best for you.
RFC Services
Here at RFC Services we have a wide range of heating solutions suitable for your home. To find out more about our range of wood burners, contact our friendly team online or via phone today.